The company successfully completed the complex demolition of a large scale Cooling Tower on behalf of Wackhardt UK at their pharmaceutical manufacturing plant in Wrexham.
The works were exceptionally challenging due to the extreme restricitions placed on our operations. The tower was located in the heart of a built up area of the plant with live buildings, pipe bridges, vessels and a sub station on all elevations. The only access point was a 1.5 m wide gap in between the live buildings.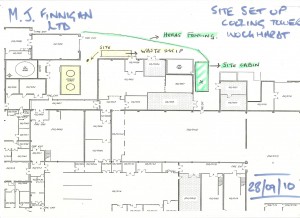 The site plan demonstrates the restrictive access which our operations had to the tower. In addition to this the site was located immediately adjacent to the main entrance and security area. This meant all of our proposed method statements had to be designed and approved by the chief engineer in strict agreement with the site traffic management rules with no effect or disturbance to the day to day running of the site's operations.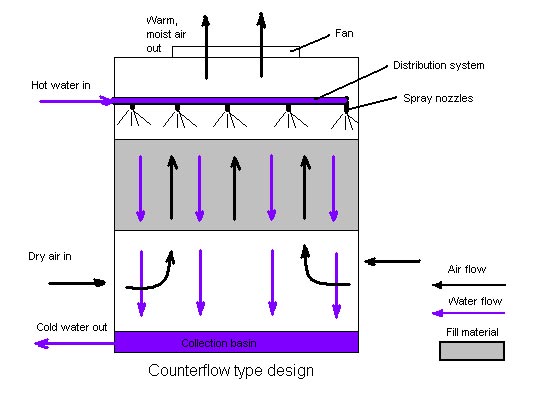 The tower was dismantled in a reverse of the construction process using a combination of access platforms, scaffolding, craneage and skilled dismantling techniques. The project included for the removal of significant quantities of asbestos containing materials, plastic and tanalised timbers all of which were dealt with in accordance with legislative requirements. MJ Finnigan produced a detailed Site Waste Management plan at the end of the project for the client identifying precise quantities of material taken off site for recycling and disposal at landfill.